SANA Premium Grain Mill - Anthracite - Pre-Order
Regular price
Sale price
$549.99
Unit price
per
Sale
Sold out
***Production is scheduled to finish by 9/29. If you pre-order before 9/29, we will airfreight the shipment immediately to the US. You should have your Grain Mill the week of 10/9.
Any orders after that will be shipped in November. Any questions, please email us at help@sanausa.com
Our premium grain mill made in Germany from natural beech wood - Anthracite trim.
A combination of beautiful design and perfect functionality, the Sana Grain Mill is something you won't want to hide away in a cabinet. Encased in a solid beechwood cabinet is a powerful set of rotating stones that quickly grinds grain to fresh flour. With the Sana Grain Mill, you can make fresh flour right before baking and be sure your flour is all natural with no preservatives or additives. You will taste the difference in the first loaf of bread you bake.
Effortless operation
The Sana Grain Mill is exceptionally easy to operate. Just turn the machine on and pour grain into the large 850-gram capacity solid wood hopper. Rotating the hopper adjusts the texture of the flour. You can make anything from cracked grains and coarse meal to extra-fine cake flour. With its fast 100 gram per minute output, you'll have the fresh flour you need in moments. And cleanup is exceptionally simple. Just unscrew the hopper and brush off the stones from time to time, or run some rice or wheat through the mill. 
Durable millstones
The Sana Grain Mill uses two 85 mm millstones made from a state-of-the-art composite of ceramic and corundum. These millstones have an extremely rough surface, which hardly wears down at all after years of use. They grind coarse grain quickly into fine flour, and are practically indestructible.
Powerful
With its powerful 360 watt motor, the Sana Grain Mill can handle any dry grain and more including:
Red and white wheat, Oat groats, Rice, Spelt, Barley, Buckwheat, Rye, Millet, Quinoa, Field corn, Dry lentils, Dried beans, Dried spices etc.
Made from solid beech wood
Because the Sana Grain Mill is designed to last a lifetime, it should look good sitting on a kitchen counter. That's why the housing of the Sana Grain Mill is made from beech wood harvested from environmentally managed forests.  The solid wood construction with finger-jointed corners reflects the wholesome goodness of the grains it processes. 
Share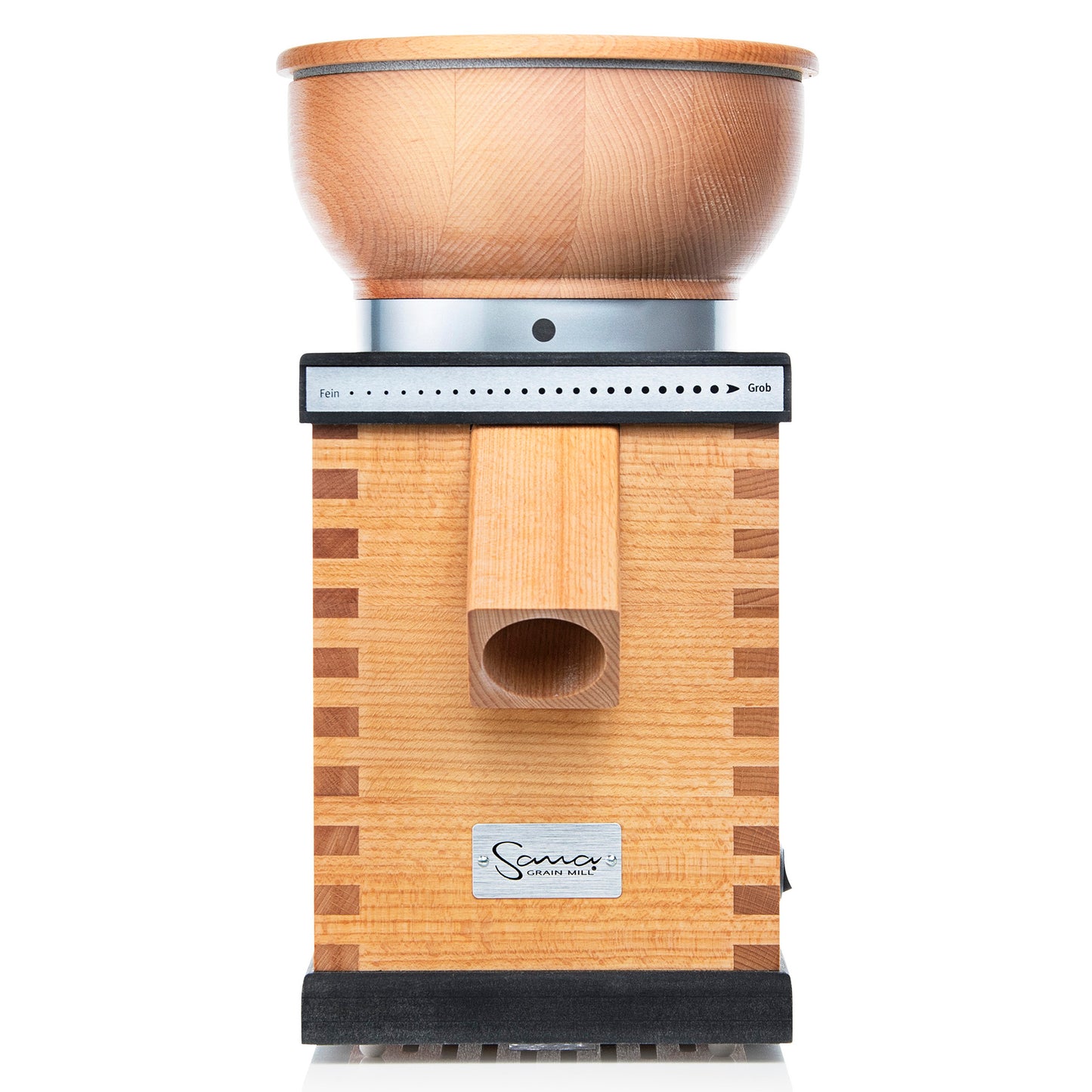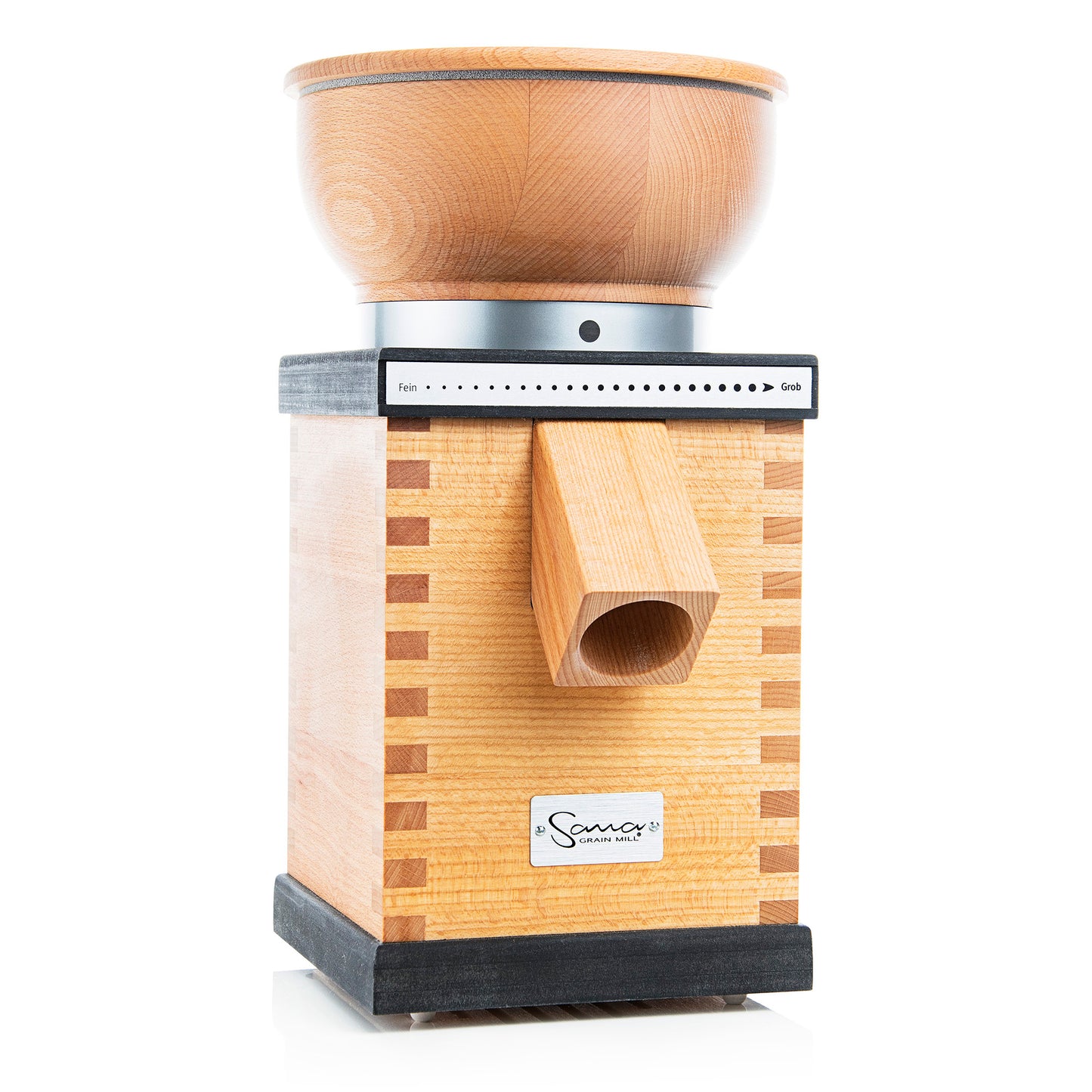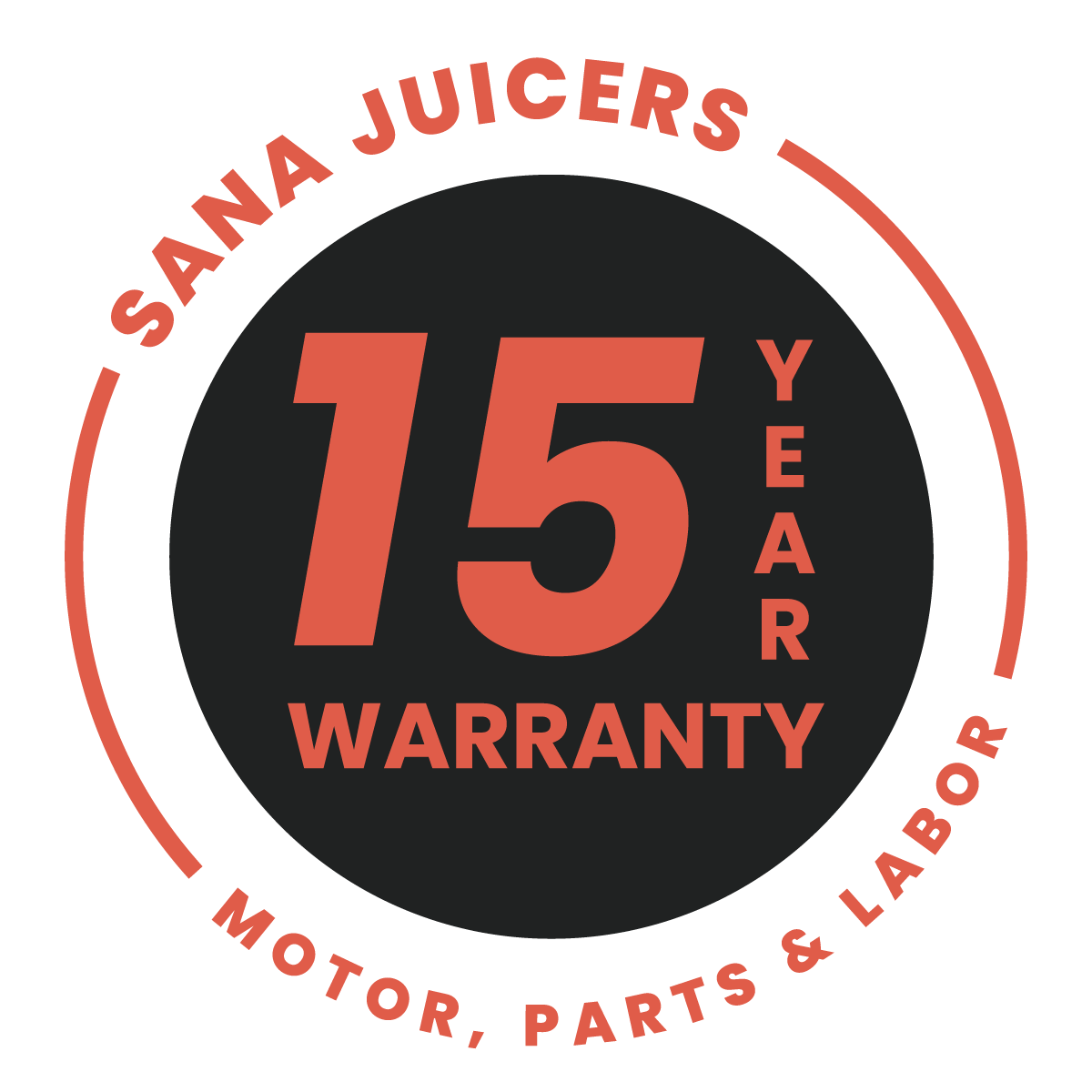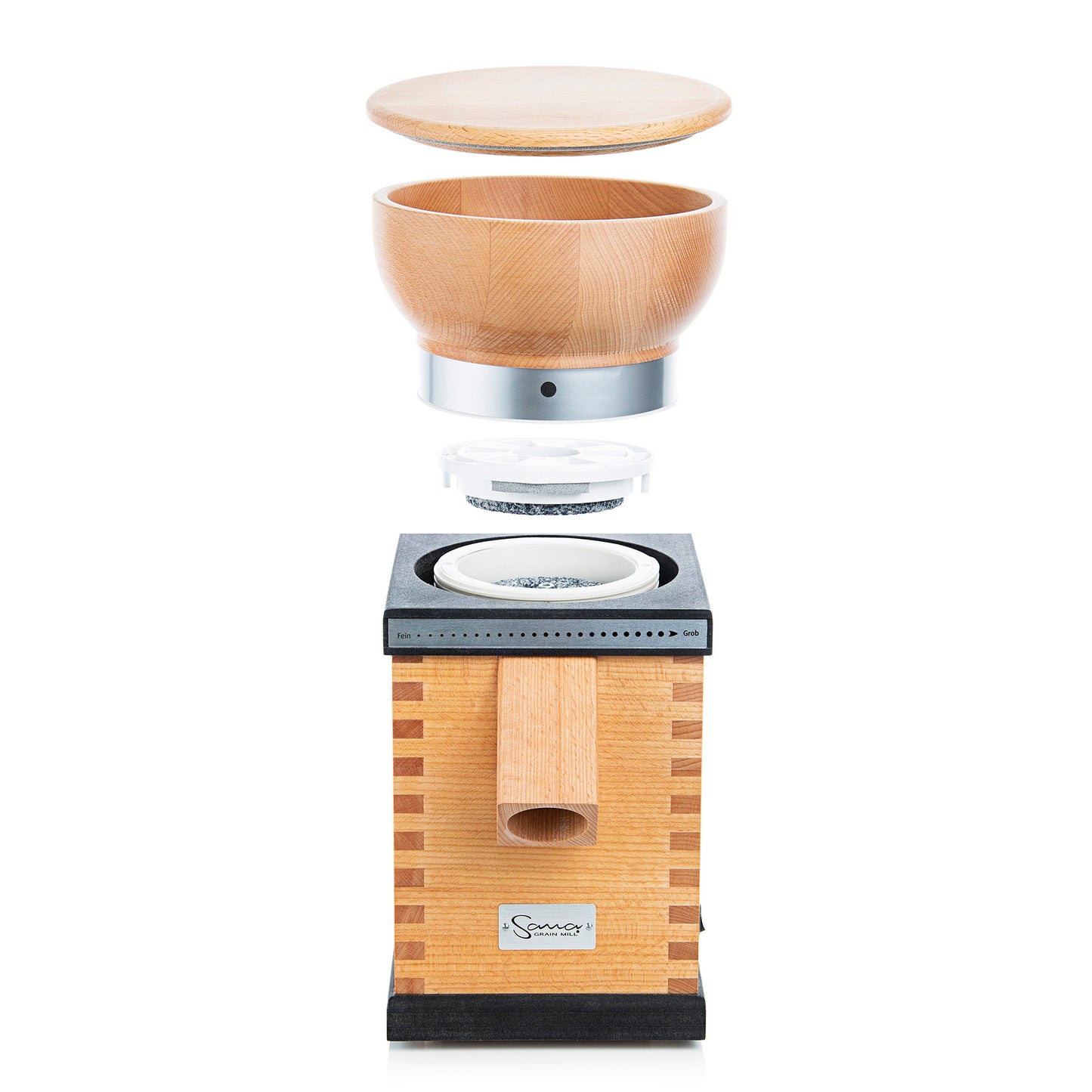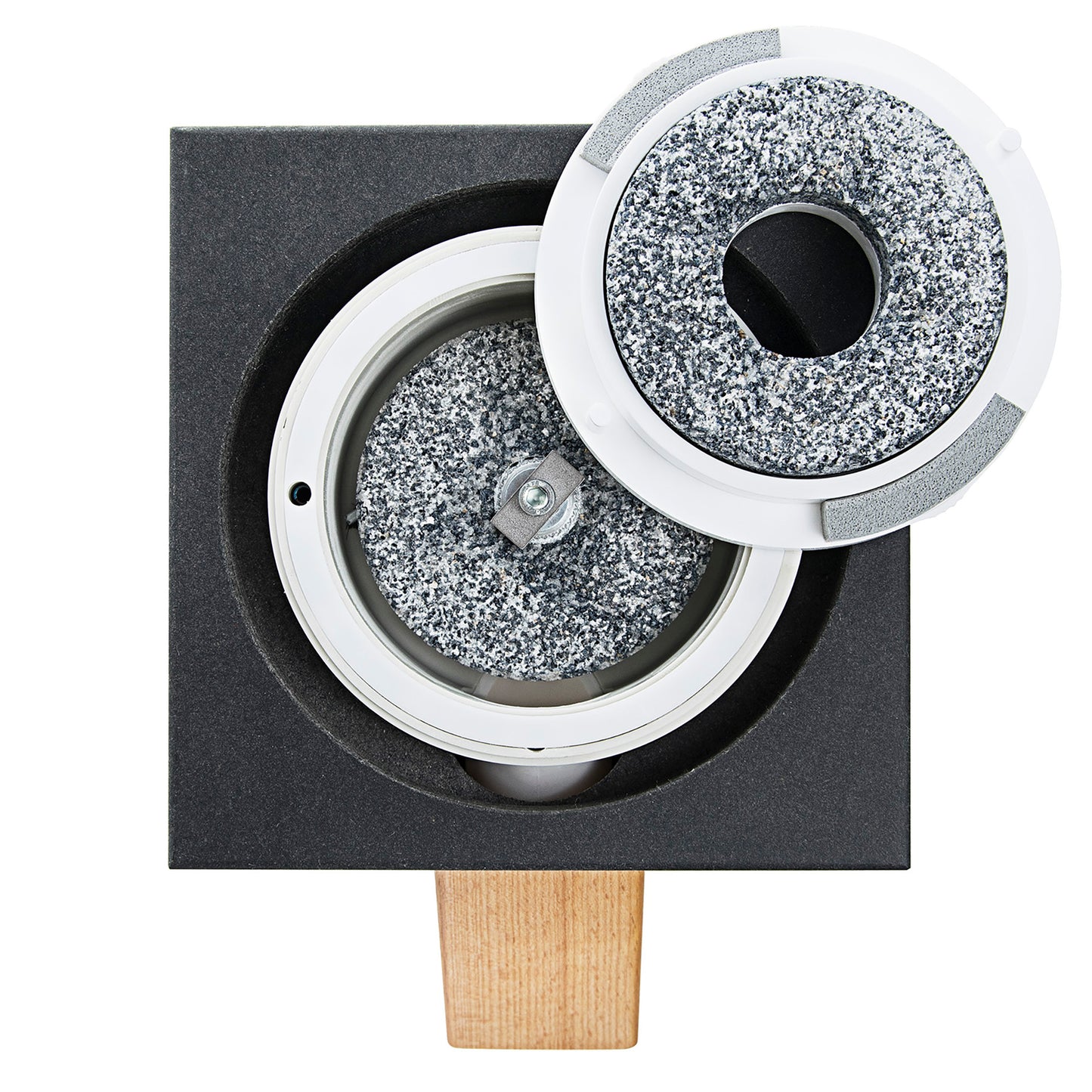 Our Juicers
Regular price

$399.99

Sale price

$300.00

Unit price

per